ITools, LLC., together with Standard Investment, is continuing organizing an introductory presentation for its upcoming IPO at the Mongolian Stock Exchange daily at 12:00PM – 13:30PM. The introductory presentations extended until 2017.11.09. We cordially invite investors who are interested in the upcoming IPO to attend the presentation.
Standard Investment is underwriting the company's IPO.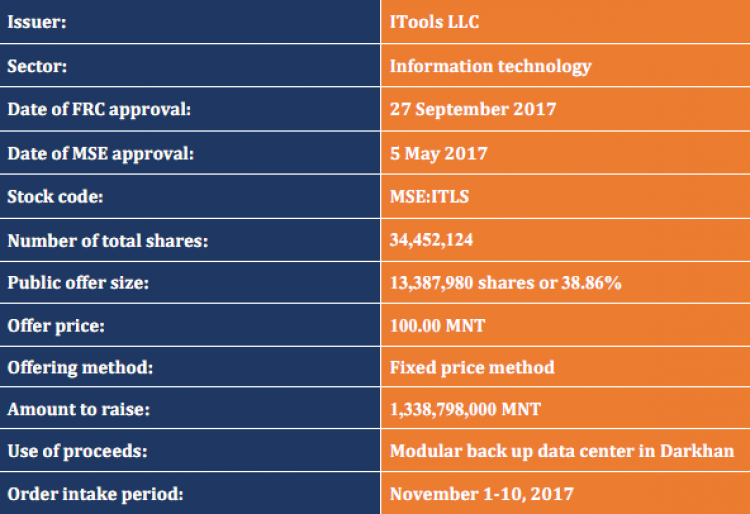 Orders will be taken during 2017.11.01 – 2017.11.10.
Please click here for a preliminary prospectus.
MONGOLIAN STOCK EXCHANGE