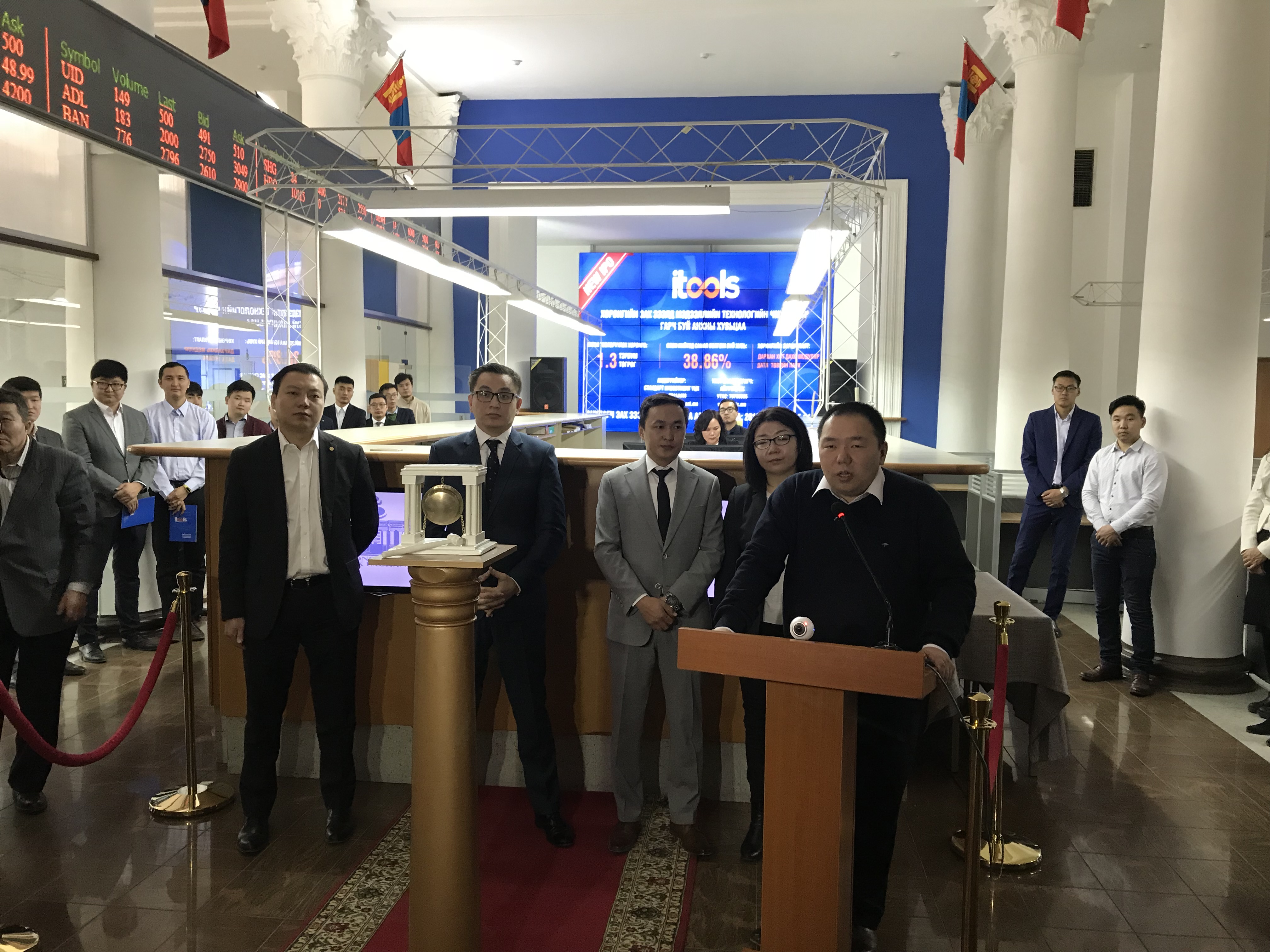 Primary market order opening and the opening bell ceremony for ITools were successfully organized at the Mongolian Stock Exchange. MSE CEO Kh.Altai, ITools founder A.Battamir, ITools CEO I.Altantulga, Standard Investment Director Ch.Jargal and Mongolian Software Industry Association President J.Tamir were in attendance and struck the MSE's 5588th opening bell.
ITools was founded in 2011 and provides over 30 products and services such as domain name registration, internet and e-mail provison. The company will be offering 38.8% of its outstanding shares through its IPO and plans to expand its data center business by founding a TIER III standard Modular Data Center Park in Darkhan City.
Standard Investment is underwriting this stock offering and is receiving orders until its primary market trading commences on November 10, 2017. Detailed informational presentations are being held at the MSE daily from 12:00-13:30 until November 9th, 2017. We cordially invite interested investors to attend the presentations.
Please click here for a preliminary prospectus.
MONGOLIAN STOCK EXCHANGE