On Wednesday, May 9th, Mongolian Stock Exchange hosted the opening ceremony of the Roadshow for primary market issuance of the 'Mongol Basalt' JSC. In this ceremony, Kh.Altai, CEO of MSE, B.Lkhagvajav, President of Mongolian Chamber of Commerce and Industry, L.Ariunbold, CEO of 'Mongol Basalt' JSC, D.Tserenjigmed, President of Mongolian National Association of Construction, Ono Kazyaki, Head of Mongolian branch of Marubeni Commerce Company of Japan, Sh.Batjargal, Chairman of 'Bumbat-Altai UtsK' LLC, Ch.Jargal, CEO of 'Standard Investment UtsK' LLC and Han Gyu Byeong, CEO of 'Gauli UtsK' LLC attended and rung the bell to open the 5719th trading of MSE.
'Mongol Basalt' JSC, founded in 2007, is the first and only company that produces stone wool insulation materials in Mongolia. The company is offering 30 percent or 16,925,100 shares of total outstanding shares to the public for MNT380.00 per share or total of MNT6,431,538,000. The accumulated funds will be used for expansion of the operation by upgrading its production facilities as well as extending product ranges.
"Bumbat Altai" LLC is working as an underwriter for this IPO jointly with "Gauli" LLC and "Standard Investment" LLC and the subscription process will take place during May 14th-23th, 2018.
The public roadshow will be held at 'Soyombo' ballroom of 'Tuushin' hotel on Saturday, 12th May, 2018 at 11:00 am.
Please click here to view the prospectus.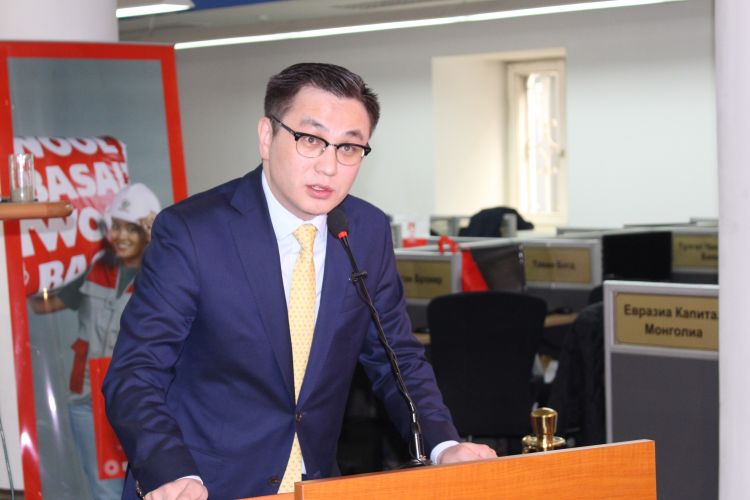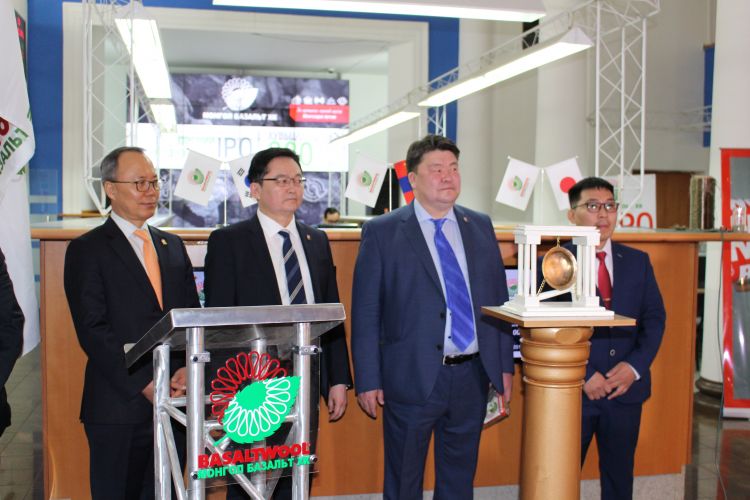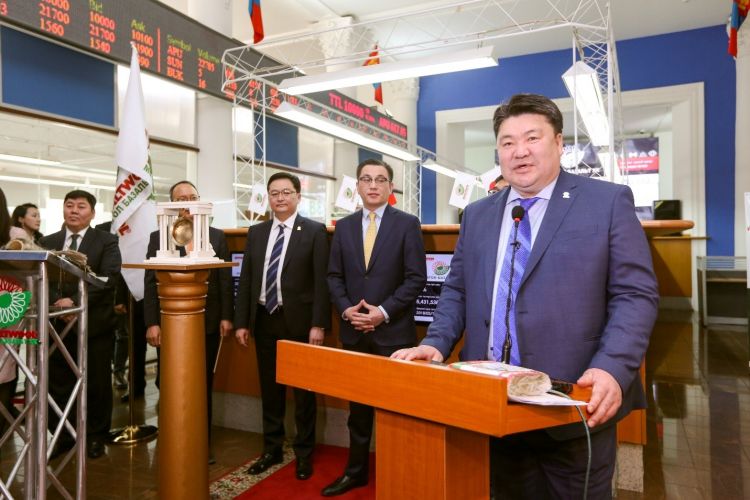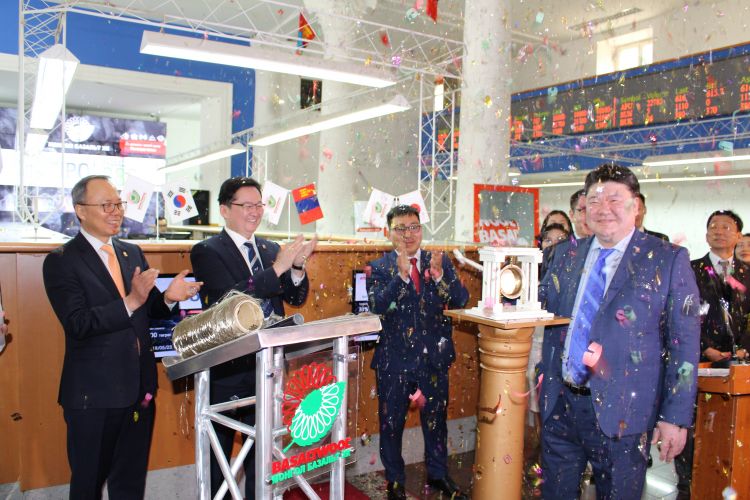 MONGOLIAN STOCK EXCHANGE