'Suu' JSC, a Tier 1 listed company, presented its semi-annual financial and operational report to public on August 13th, 2019 at MSE. Compared to the same period of 2018, the Company has achieved the following results:
Milk production volume and value increased by 4% and 3% respectively by the raw material supply of 8.35 million litres worth

MNT9.1 billion from suppliers;

Sales of 14.8 thousand tonnes of products with the growth of 8%, net sales of MNT36.5 billion with a growth of 5% and net income of MNT4.19 billion with a growth of 90%.

Major investment: Completed the PET package lines worth MNT 5.4 billion and purchased 3 sales trucks and 7 raw material delivery trucks worht MNT920 million. Made investment of MNT88 million in the ERP system introduction.

Introduced new brand called 'Amtlag', yogurt flavoured with strawberry, blackcurrent and cream flavored, with packages of 290 ml and 870 ml.

Market share of the Company remained at the same level of 48%.

Has been implementing projects toward improving the Company's corporate governance with EBRD and other advising companies.
The Company mentioned that it is planning to implement the project of manufacturing workship for receiving and producing milk, increasing the frequency of delivery to a sales center, upgrading the auto garage as well as introducing new products to the market.
Please click here to view the full report.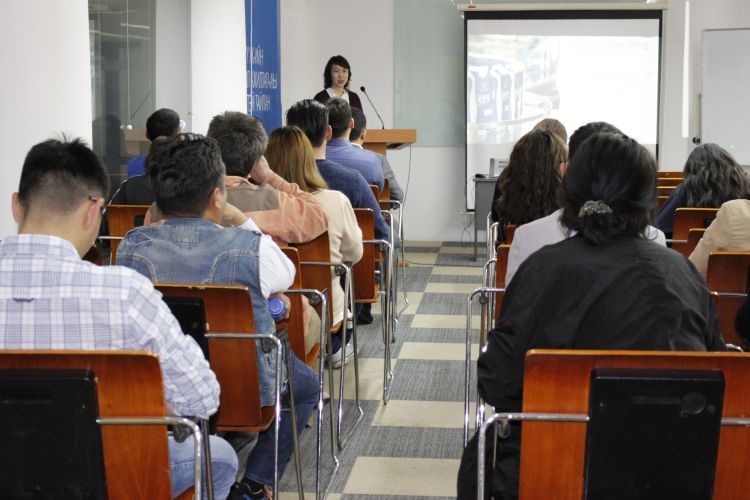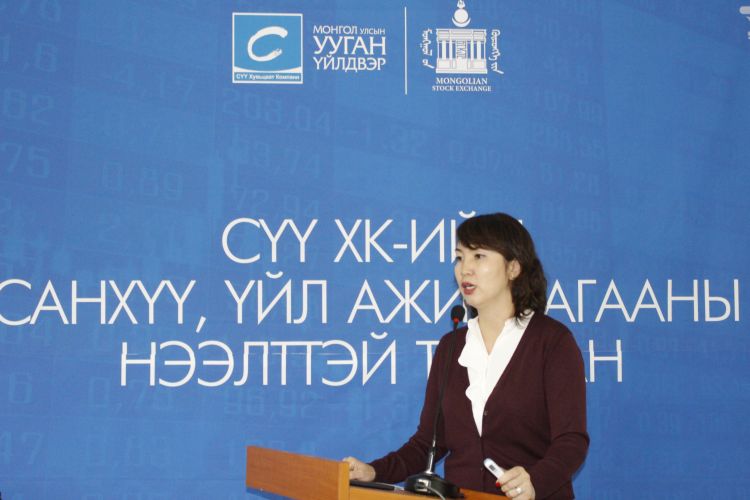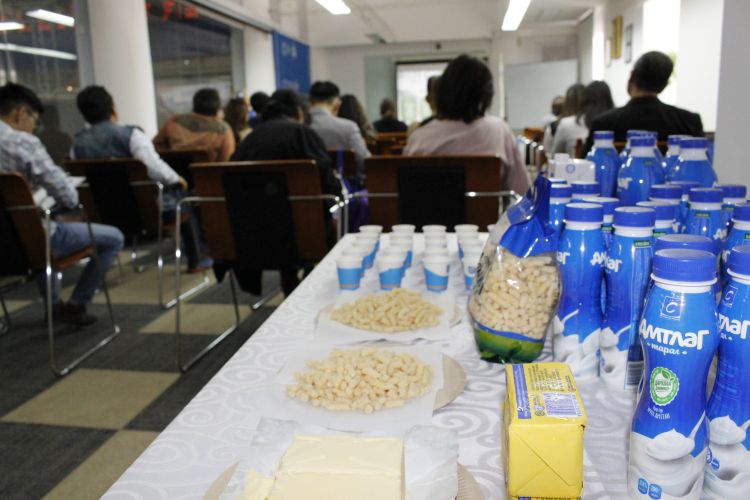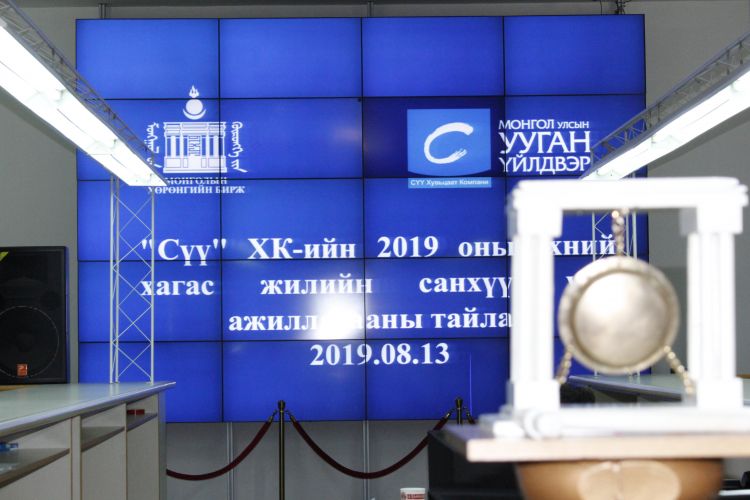 MONGOLIAN STOCK EXCHANGE